"We will only do with your money what we would do with our own." ~ Warren Buffett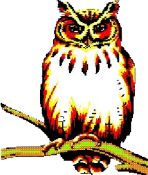 Capital Growth & Shelter, Inc.
" Financial success by design."
Wealth Management, Investments and Insurance Since 1984
This report explains the potential consequences of not raising the debt limit in a timely manner and provides an overview of new projections from the CBO for future deficits and the national debt.

This article discusses recent trends affecting the automotive market and includes suggestions for those who want to purchase a vehicle.

Did you know that there are alternatives to abandoning or surrendering current life insurance coverage? Learn more in this article.

This article looks at why the dollar is surging and how the strong dollar may affect U.S. consumers, businesses, and the broader economy.